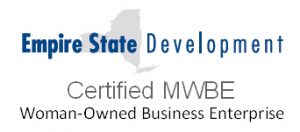 AMZ is a New York State Certified Women Owned Enterprise (WBE), we can offer Broker services for Construction, Painting, Vinyl Wall covering and also Wholesale trade.
https://ny.newnycontracts.com/FrontEnd/VendorSearchPublic.asp
New York State has increased the M/WBE goal to 30%. Please contact us directly to help you reach your goals for New York State Projects. We look forward to working with you!
http://www.governor.ny.gov/news/governor-cuomo-sets-highest-mwbe-state-contracting-goal-nation-30-percent-state-exceeds-20